The natural beauty of Feynan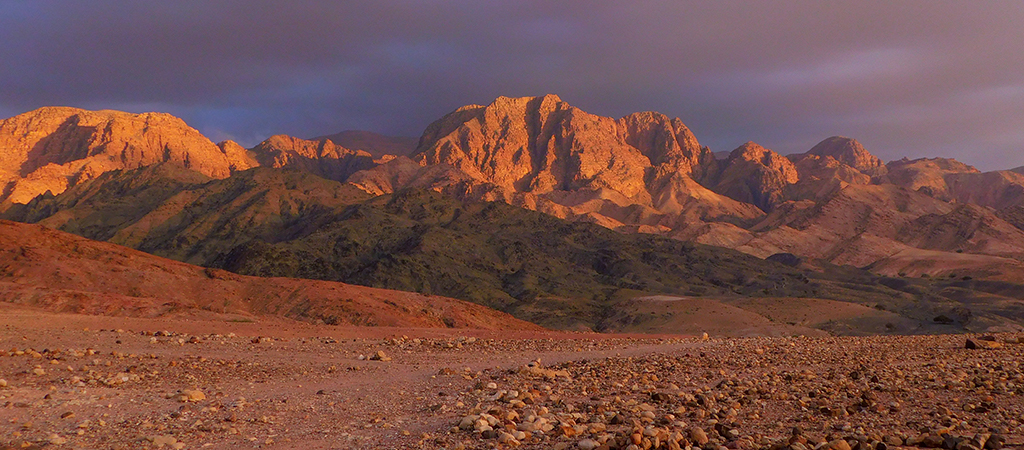 In visiting Feynan, you will come across one of the last remaining Bedu communities in Jordan and be able to engage in their traditional lifestyle. With the most minor connection to the modern world and residing within distinctive beit al-sha'ar, the Bedu of Feynan are a living testament that humans can endure with little and in connection to nature.
Though the lodge offers an array of experiences that allow you to mindfully integrate within the local Bedouin culture, two certainly stood out. 'Kohl' eye-makeup and 'Arbood' bread-making may have been unfamiliar concepts for me, but traditions transcending generations for the local Bedouins.
Known for its properties of healing and protection, the beauty of Kohl lies in the process of making it. As I sat down inside an elderly Bedouin's tiny beit al-sha'ar and alongside his grandchildren, watched his daughter-in-law successfully burn olive oil and cotton under a traditional Saj, a feeling of warmth overwhelmed me. This feeling was further exacerbated as my group and I, in the company of small goats, sat down on top of a small hill later that afternoon and fervently waited as a cordial Bedouin man enthusiastically baked traditional arbood bread with three ingredients and a little help from a ground fire's ashes. The result, enjoyed with a sweet serving of traditional Jordanian tea, was thick yet soft, salty bread which I still seem to crave to this very day.
The Wadi Feynan area is lovely for individuals like I who enjoy hiking or trekking. The terrain is not difficult nor is distance exaggerated which makes it more enjoyable following a productive afternoon. A mini hike directed us to the top of a hill, allowing us to garner a wider perspective of the beautiful Wadi Feynan valley from above. Several laughs and a mini-individual photoshoot later, we made our way back down to join fellow guests and Bedouin guides in experiencing the sunset. We sipped tea, we danced, and we laughed, and slowly but surely, the sun began to set, gently wrapping the sky in fiery orange hues, and as dusk came, in a mystifying purple