Feynan Ecolodge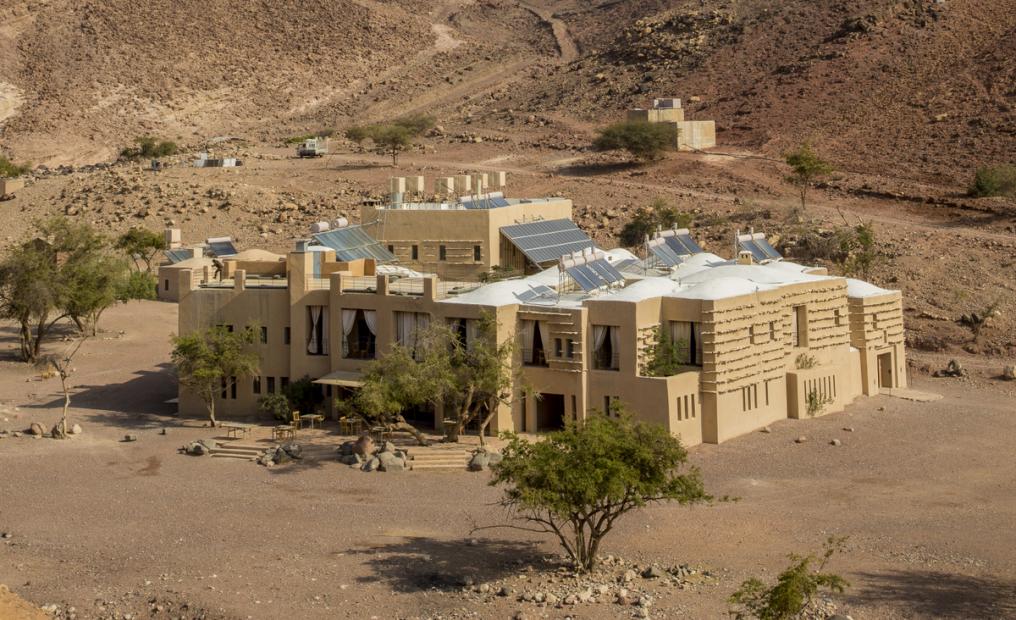 Staying at Feynan Ecolodge is a stirring and exclusive experience
Resting along the South-Western edge of the Dana Biosphere Reserve, the second largest in Jordan, and inspired by history and sustainability is Feynan Ecolodge. The Dana Biosphere Reserve boasts a beautiful, rugged landscape and is home to a rich abundance of flora and fauna, some even rare or unique. The remote location of the Feynan Ecolodge and its dedication towards minimising its environmental footprint offer a golden opportunity to disconnect from the outside world and harmoniously operate with the environment encircling you.
I and the group of people I was travelling with were escorted to the lodge in pick-up trucks by Bedouin staff. Feynan Ecolodge supports employment in its community and other by employing individuals residing in communities surrounding the Reserve. Following our warm welcome at the lodge, we were given a short orientation on its innate workings and facilities. Post orientation, we settled into our beautiful rooms and geared our excitement towards the activities awaiting us. The lodge offers an array of experiences that allow you to mindfully integrate within the local Bedouin culture.
Approaching the lodge at night, staff were busy lighting the last few candles for the evening ahead.  Feynan Ecolodge is fully dependent on rooftop solar panels and so, in the evening, the lodge tends to keep itself alight by candlelight, effortlessly creating a warm, inviting atmosphere. This was a one-of-a-kind experience, to say the least. We, alongside other guests, then gathered into a quaint, candle-lit dining room and were met with a vast, fresh, delicious vegetarian buffet which we excitedly feasted upon. Local produce is bought from nearby farms, shops or is produced by Bedouins within the Wadi Feynan community – a testament to the lodge's continuous pursuit in sustainability. Moreover, besides local produce, many local Bedouin artisans also contribute to, and earn their income from the lodge.
As a result of the lack of light pollution within the lodge and the surrounding Feynan valley, the dark night sky is unapologetically conquered by a bright moon and a blanket of stars. Early generations of Bedouins have relied on the night sky to guide them through the desert and so, this importance was emphasised as one of the Bedouin guides passionately spoke of the beauty that resides in the expansive knowledge of constellations.
Following an astonishingly comfortable sleep, I awoke in the early hours of the morning to the merry sound of birds outside our window and felt comforted when I heard the distant conversations of early-rising shepherds as they head out for work.