Lapland Adventure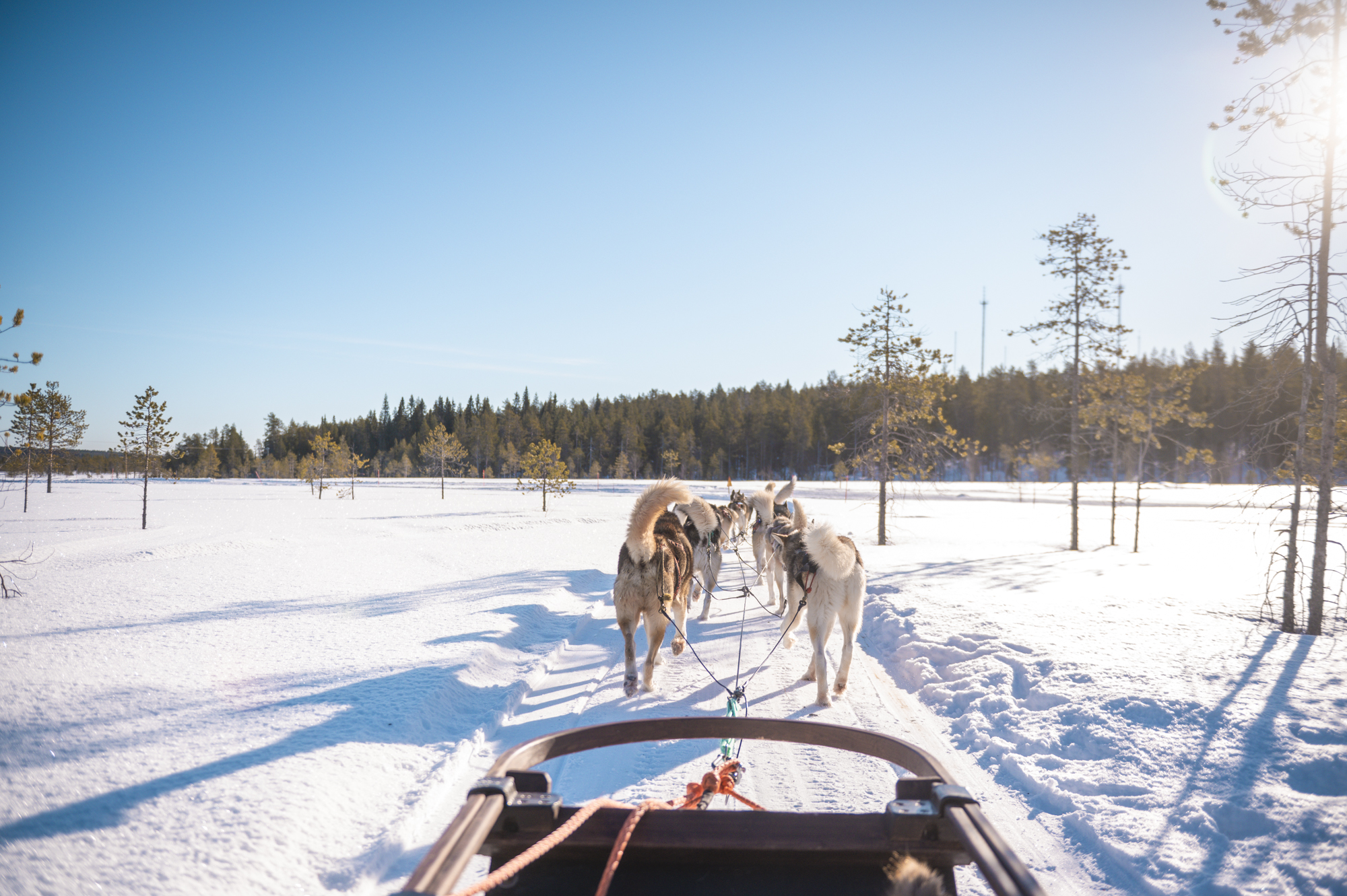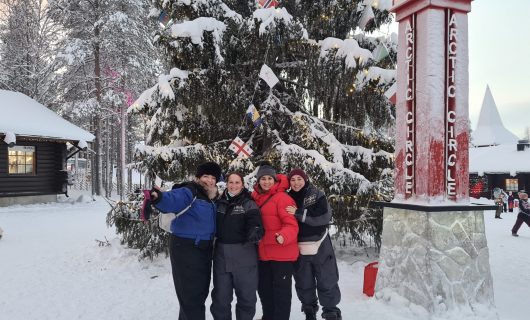 We have all seen photos of Lapland and thought 'but they are Photoshopped to look like a postcard'.
The truth is that Lapland is even more magical in reality than any photograph can ever portray.
Miles and miles of untouched snow, glistening as it catches rays of light to make it look like glitter has been sprinkled all over the place.
Lapland is a destination that appeals to the young and old, offering a multitude of different excursions that reflect the level of comfort or adventure, of any individual.
Experience Lapland
My experience offered huskie sleighing across a frosted over lake, as sunrise was making an appearance for the day – no one in sight for as far as the eye could see of either side. The experience was both thrilling and awe-inspiring at the same time: the speed, the panorama, the peace was all indescribable.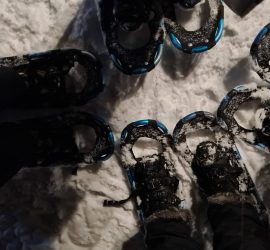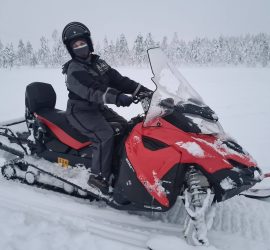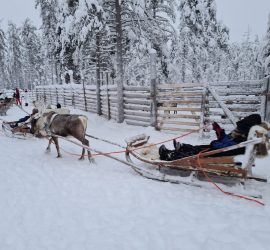 Just as thrilling was the driving the Ski-Mobile all the way to a reindeer farm and back again. Instead of riding the waves on a jetski, riding the snow across wide open spaces, trees covered in snow, leaving ski tracks behind you and racing into the light. Once at the farm, one gets the opportunity to feed and pet the reindeers, as well as ride a reindeer drive sleigh. A calm and magical experience as the reindeers make their way around the farm. It almost feels like Santa is wave at you as you go past the cabins where the staff live and work.
Once in Lapland, a visit to the Santa Claus village is a must. If you are not into meeting Santa himself; standing at the Arctic Circle is an experience in itself. The village is surrounded by several Ice Bars, Activities for people of all ages and plenty of souvenir shopping.

Visit Santa Clause Holiday Village
Choosing Lapland as a destination also has the hope of seeing quite a natural phenomenon – Northern Lights. You knows?! You might be as lucky as I was and be blessed with a clear sky to see the marvel of light dance against the darkness of night. You might even be lucky enough to witness them as you sleigh on a night excursion being taken around on a sleigh pulled by reindeers – the only sound being their bells around their necks as you take in the freshness of air and enjoy the clear visibility above you.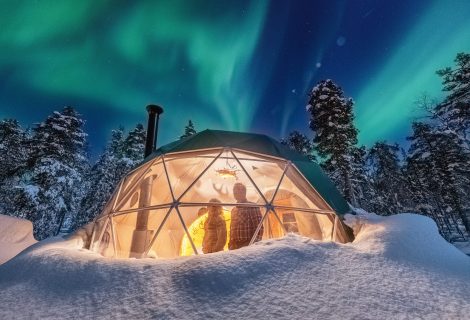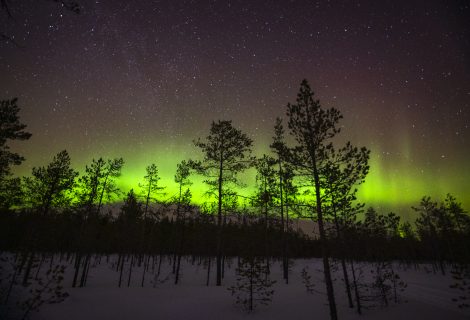 A Bucket-List Destination
One must definitely be equipped with warm clothing, however, no additional apparel is necessary because the courteous and helpful staff at Royal Travel will make sure that you are equipped with the necessary snow accessories that you will need whilst having the time of your life. Attention to detail means that you are assured smooth travels, while all you have to worry about is having your devices charged in order to record memories, although the experience is so breath-taking that no amount of photos and videos will do the place, the moment or the feeling, justice.
A bucket list destination made possible by Royal Travel – its success only makes me keep going back for more! I am grateful for the detailed programme of excursions put together to suit the desires of the party of friends I travelled with. Individual travel appeals to my circle of friends a lot more than throngs of people on a coach as if on a school outing so the personalization was really commendable. The choice of resort and all it had to offer was also geared towards what we dreamt of: saunas, panoramic views from our huts and ample land to be explored on hikes and walkabouts.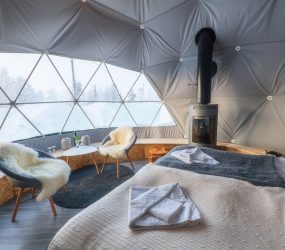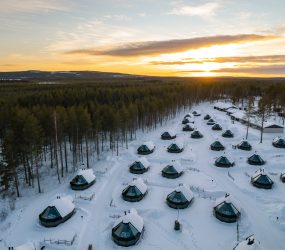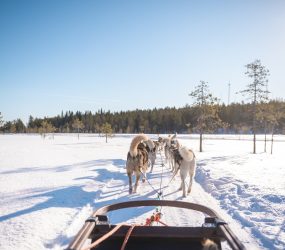 Make your Visit to Lapland Unique