Argentina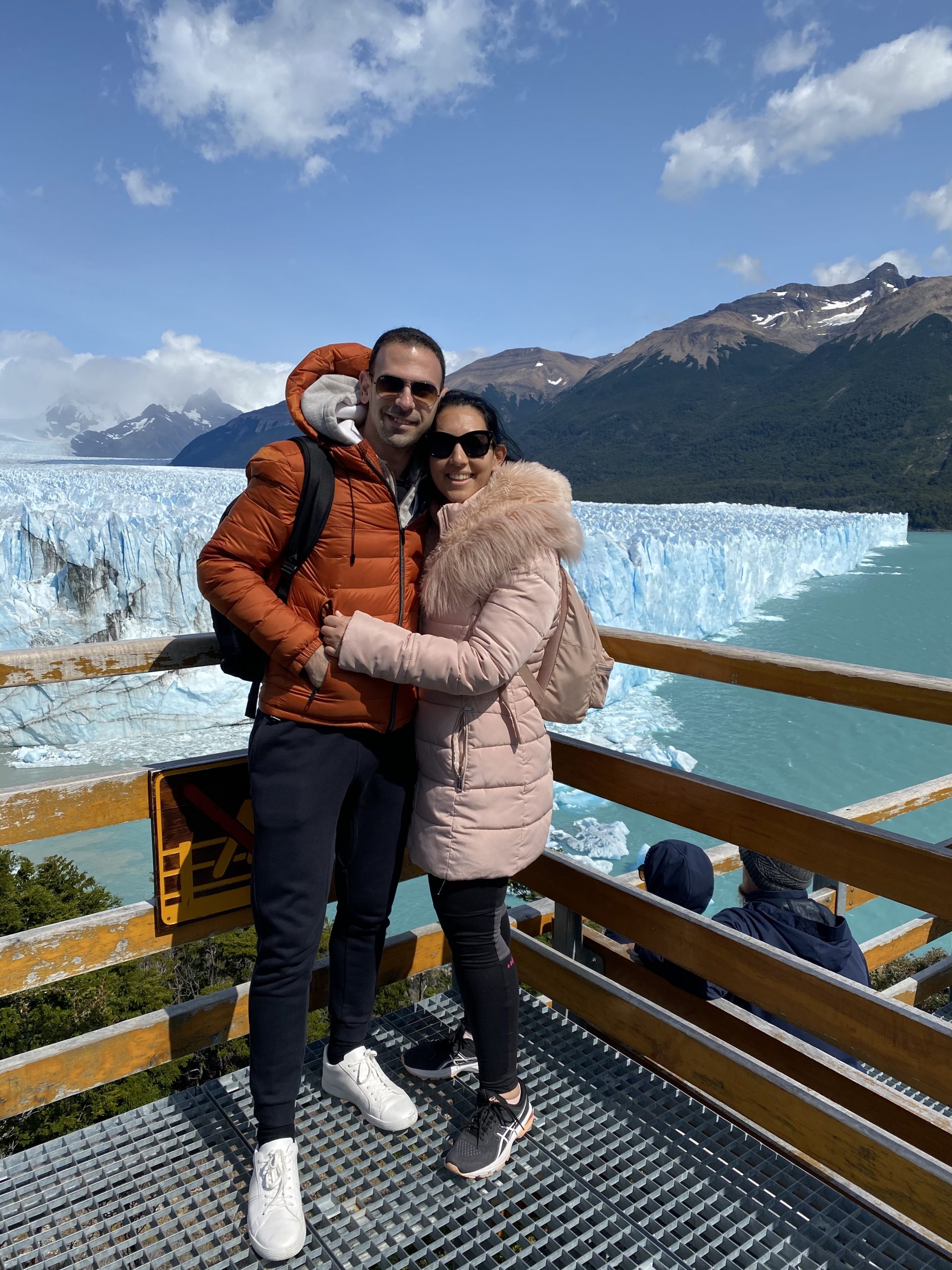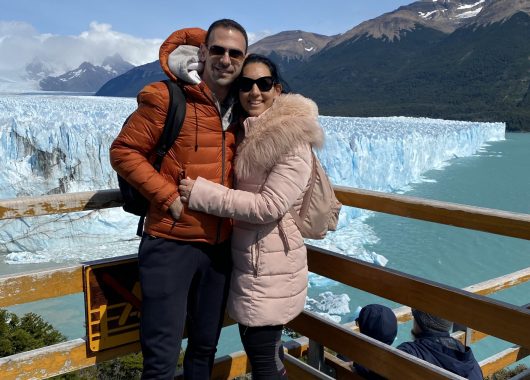 It has so many different landscapes – it's fascinating!
A few weeks after Bianca and Gilbert Schembri tied the knot in December of last year, they boarded a plane to the land of tango. indulgent Malbec, smoky grills and Eva Peron. Here, the couple tell Rebecca Anastasi all about their adventures in Argentina.
Bianca and Gilbert Schembri had earmarked Argentina for their honeymoon for quite some time before their big day. With its promise of far-flung adventure, rich culture and succulent cuisine, the South American stunner tempted the young couple, who looked forward to spending some time in warmer climes, away from the dreary winter weather in Malta.
"We were intrigued with how undiscovered Argentina is whilst, at the same time, having so much to offer," Bianca  smiles. "It has so many different landscapes – it's fascinating! We wanted to see as many places as possible without getting too exhausted, so we opted for a honeymoon that combined adventure with relaxation," she explains.
And with three weeks of fun planned ahead, the newlyweds stepped on a plane to Buenos Aires in January of this year – flying through Amsterdam – all geared up to experience the excitement the country of Eva Peron and Lionel Messi had to offer.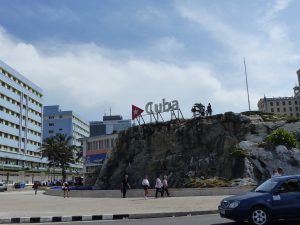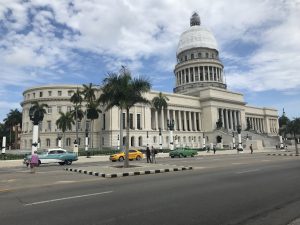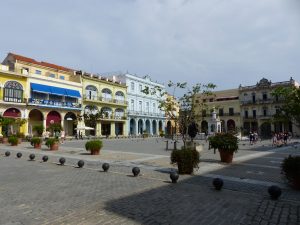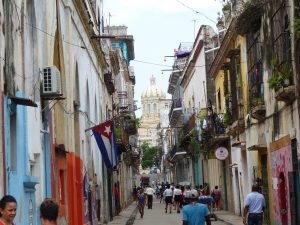 Havana is very rich culturally and the buildings are not only beautiful but a rare treat to an eye which is accustomed to more Western styles of architecture.
The road conditions might have left a lot to be desired, but their proximity to such a warm, lively, unique and laid back culture compensated for the multiple bumps along the way. Part of their lodging arrangements across Havana, Viñales, Trinidad and Cayo Santa Maria took the form of casas particulares – a system where Cuban people open their own living quarters to travellers, with their estate doubling as both a home and a guest house.
Although James and Angela were keen on immersing themselves in the culture, they opted for a more private arrangement. "We didn't want to spend our quality time with people we didn't know, so we selected boutique-hotel style casas particulares that gave us the best of both worlds," Angela explains. Both are hesitant to pick a favourite spot, and insist that all locations stood out with their undeniably charming and individual characteristics. But, after giving it some thought, Angela and James agree that Havana is the most vibrant of all.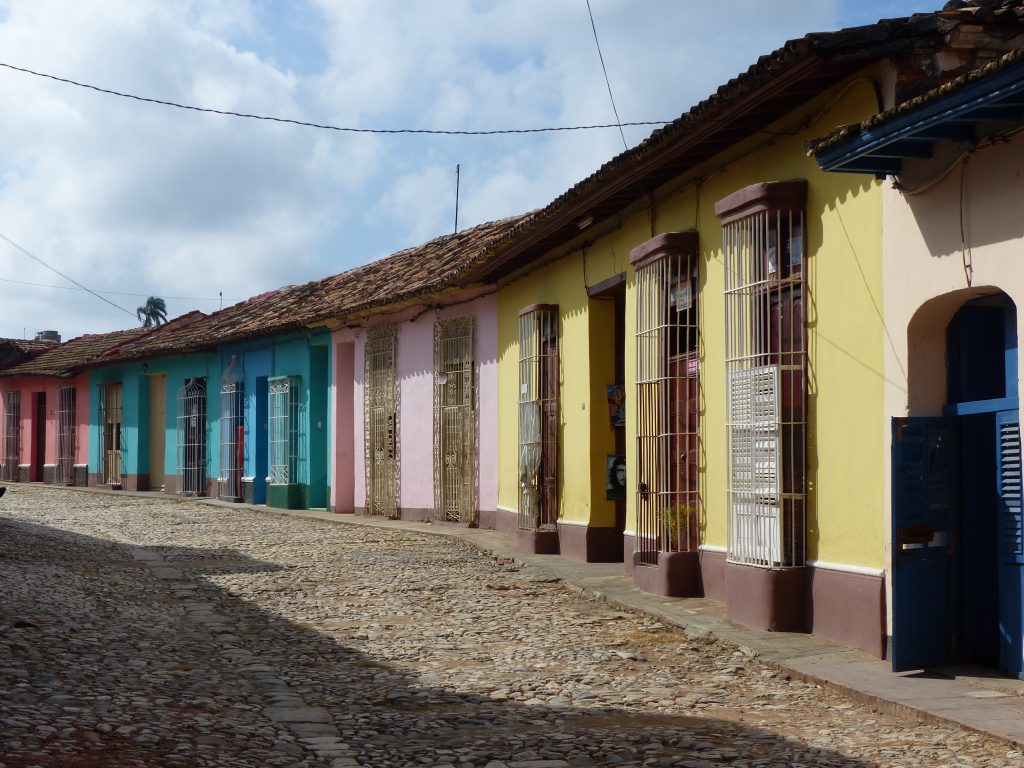 It was a mystical experience walking at night through music-filled streets jam packed with dancers and life.
Honeymoon in Argentina
"It's very rich culturally and the buildings are not only beautiful but a rare treat to an eye which is accustomed to more Western styles of architecture," Angela asserts. James's comments are equally enthusiastic as he recalls the warm, friendly and vivacious atmosphere prevalent throughout Cuba, but especially in the capital. "It was a mystical experience walking at night through music-filled streets jam packed with dancers and life," James says. Both laugh when asked whether they joined in with the locals, and bashfully admit that they preferred absorbing the exuberance from afar, with a cocktail in hand.
The couple were decidedly more eager to participate in activities during their time in Cayo Santa Maria, where they visited some of the best beaches they had ever seen. With its vast stretches of white sand and crystal-like water, the tiny island provided the perfect backdrop for both relaxed dips and seaside hikes.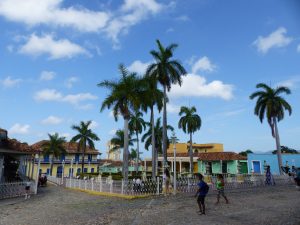 Trinidad, on the other hand, was the best-kept city they visited. Its cobbled roads, neo-baroque square and vast usage of horses and carriages was evocative of idyllic life in the early 20th century.
Equally mystifying, with backdrops of mountains and beautiful valleys, tobacco capital Viñales was another highlight, with the pair able to witness the entire tobacco farming and cigar-making process first-hand. James recalls that on the day they visited, a miscommunication with the accommodation receptionist in charge of organising the expedition resulted in the couple showing up at the tour unannounced. Not only were they greeted warmly by the plantation owner, but the mishap was briskly laughed off and a tour guide was immediately dispatched to show them around. James admits that prior to visiting Cuba, he had mild reservations about the country due to its communist background, but this incident, among multiple other happy occurrences, served as an acknowledgment of Cuban society's warmth and hospitality.
It was soon time for the second country on their travel itinerary. A short flight from Havana to Cancun in Mexico transported them from exciting island to blissful paradise. Angela and James wanted a more relaxing ending to their honeymoon, and Royal Travel had the newlyweds set up in two different hotels, including an all-inclusive resort, for the ultimate comfort experience in Mexico.
Although the extent of their sightseeing was comparatively limited, both comment that the Riviera Maya felt Americanised after their experiences in Cuba. "Perhaps it was the big green signs planted across the highways that acted as a link to American TV series," Angela wonders.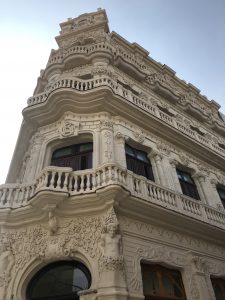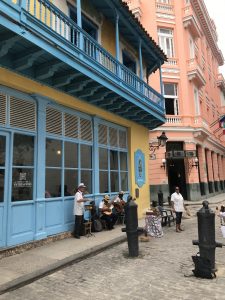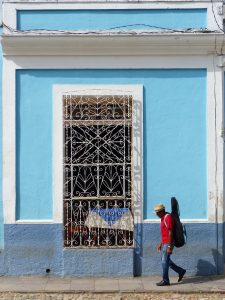 Their time at the resort was split between long tanning sessions by the pool sipping on cocktails and shopping around Playa del Carmen. Having gotten their sightseeing fix during their Cuban road trip, the couple opted for two day trips on their second leg of their honeymoon: one to Chichén Itzá and the other to Tulum. Both expeditions included visits to different Mayan structures, yet the couple agree that Chichén Itzá provided the more wondrous experience. A heritage site and one of the new seven wonders of the world, the ancient city shelters Mayan pyramids dating back almost three millennia. "I had an idea of the grandeur of the Mayan pyramids, but I certainly was not expecting them to be that big," Angela laughs, and insists that the site is a must if you're visiting the country.
Tulum was a more subdued experience, with ruins stretched out to overlook the sea. "You see," James explains, "the Mayans had the first seaside-resort!"
Their last three nights were spent in a different but equally pleasurable and memorable resort. A more spirited and party-focused destination, their resort in Puerto Morelos offered the couple a chance to make up for the foregone dancing opportunities in Havana. Multiple DJs were spread across the hotel, with one even located in the reception. Staff members were universally friendly and exuded energy, with the poolside aerobics instructor confidently recruiting students from amongst the sunbathers – an activity which Angela happily dove into. Their inclusive efforts even resulted in most vacationers-previously strangers – bonding together and forming groups.
It is a completely different type of lifestyle on that side of the world, and total enjoyment boils down to one's ability and willingness to forego European social norms and immerse oneself in it.
Both express their gratitude to Royal Travel for arranging their honeymoon and harmonising such different travel experiences. With the stress involved in wedding preparations, I doubt we would have opted for this style of honeymoon without the assistance of the Royal Travel team, who took care of our every whim," Angela admits.
The couple sit back as they reach the end of their narration to look at each other, foreshadowing the next question: which country did they prefer? Both are reluctant to speak up, and when the silence eventually breaks, their answer is tainted by an underlying sense of betrayal.
Angela attempts to balance out the scenario: "Cuba was more rural, happy and lively, while Mexico had overall better WIFI access," she muses. In the end, James leans towards Mexico for its comfort and ease, while Angela settles for Cuba's unique, quirky and laid-back aura as her final answer. Both decide that preference is ultimately a matter of opinion, as both countries cater for all types of travelers.