America & Bora Bora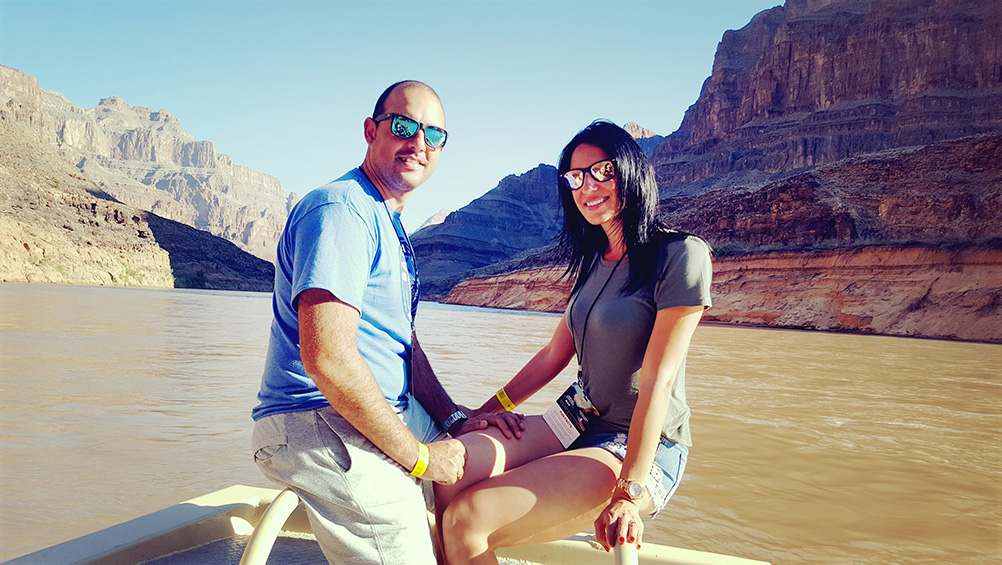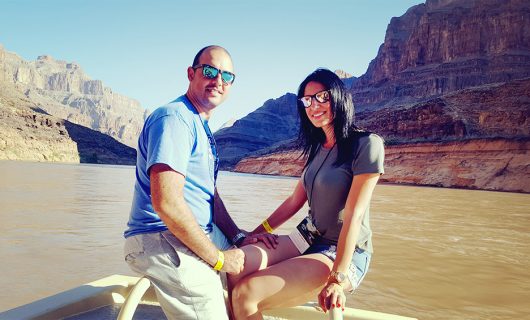 From buzzing California to beautiful Bora Bora.
It was a fabulous three-week adventure that Diane and Marc Vella Bonnano chose for their honeymoon, taking them from buzzing California to beautiful Bora Bora. They relive the
memories with Jo Caruana.
Some honeymoons are almost as eagerly anticipated as the wedding that comes before them. Newlyweds Diane and Marc Vella Bonnano fall into that category, and they share an innate love of travelling that means they can never get enough of new countries, cultures, traditions and people.
"We'd already done quite a bit of travelling together before our wedding" Diane says. "Some of our favourite trips include those to Sri Lanka and the Maldives in 2014, Thailand in 2015 and Australia at the end of 2017"
They explain that with quite a number of spots already ticked off their bucket list they were quite confused about the destination to choose for their honeymoon, especially as they wanted it to be a truly unique trip.
In the run-up to the wedding, they were both busy planning their big day, which is why they opted to entrust their honeymoon itinerary to a travel agent-specifically their good friend Larissa at Royal Travel. "It ended up being a fantastic decision" Marc says.
We really loved everything she planned for us and the suggestions she made. We were that typical couple that usually says we'll plan it ourselves, but this trip changed our mind as we got to experience so much more thanks to Larissa's suggestions.
Larissa highlighted possible options including Peru and Costa Rica but in the end, the couple chose to honeymoon in California and Bora Bora. "We wanted to experience a continent that neither of us had ever been to before so that it would be a truly long-lasting memory, Diane says. "We were also drawn to the itinerary because it was a holistic holiday – with plenty of adventure, beautiful scenery, city life, island hopping and even a road trip, which we had never done before"
Diane and Marc weren't too keen on setting off on their honeymoon the day they got married, so they chose to travel a month after the big day-which gave them time to sort out their post-wedding to-do list in their own time. As a result, they opted for an early flight on British Airways to California. "Wow! That was such an incredible experience in itself, Diane reminisces.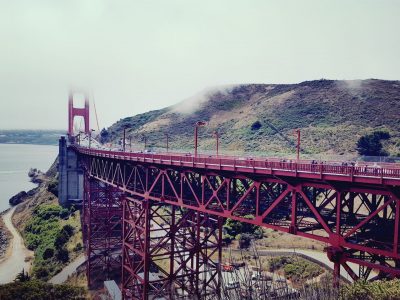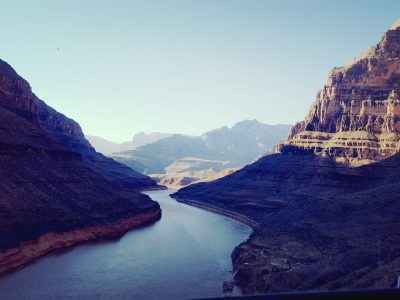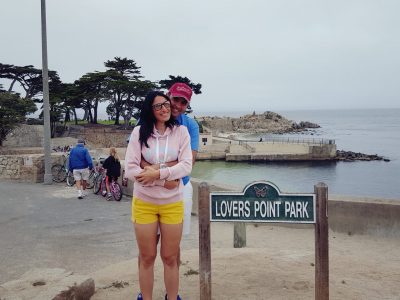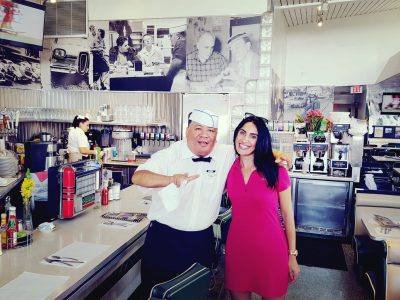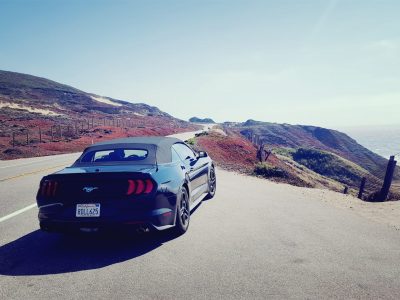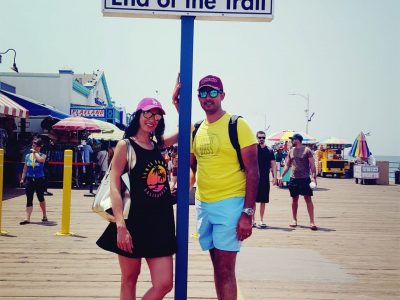 They landed in San Francisco and drove the Pacific Coast Highway Road all the way to Los Angeles, visiting several places along the way including Santa Cruz, Monterey and Carmel-By The Sea, with added short stops in Big Sur and Santa Barbara. "The thing that struck us the most was the incredible scenery." Marc says. "It was truly breath-taking-so much so that we stopped every 50 metres or so to take it all in and admire the natural beauty of it all"
From Los Angeles, the couple flew to Las Vegas and there, the main highlight was a visit to the Grand Canyon. "It was absolutely incredible and we will never forget it" Diane says. "Lots of people had recommended it to us and we are so glad they did, especially as we opted to fly over the Canyon in a helicopter, which was spectacular"
It was there that another unexpected highlight took place. "While in Vegas, we decided to book tickets to see world famous illusionist David Copperfield" Marc says.
Our tickets included a VIP meet and-greet with David Copperfield in person, which was incredible!
That said, and despite the wonderful time they had, the couple was still excited to get back to their family and friends after three weeks away. "Oh, and this time we were also very excited to be getting back to our new life as a married couple" Diane smiles.
"It was getting pretty full when we booked online, but we were happy to find tickets in the very front row and loved every moment of the show. Then, after the final bow, we were surprised when an attendant came up to us and instructed us to follow her backstage. It turned out that our tickets included a VIP meet-and-greet with David Copperfield in person, which was incredible! We definitely weren't expecting it"
Diane and Marc then flew back to Los Angeles and spent a couple of nights there before heading off on the relaxing part of their honeymoon- a few days in glorious French Polynesia, making the most of the gorgeous white sand beaches in Bora Bora.
"Both Marcandlarerealfoodies, so another highlight of our honeymoon was the amazing food" Diane says. "In Bora Bora it was fresh fish and exotic fruit cooked for us by the French Polynesian people. In America it was the delicious diners, as well as a visit to the famous Gordon Ramsay restaurant in Las Vegas, which we loved"
With so many wonderful experiences, it's no wonder that the couple says they would definitely love to return and revisit some of their hotspots. "It truly was the perfect honeymoon combination Marc says. "We had good food, cities to see, adventures to go on, and time to relax, so it was a great mix. The variety in sight-seeing was also ideal – taking us from Alcatraz Islands in San Francisco to the crazy bright-lights of Las Vegas and the wonderful relaxation on Bora Bora"